Dinah Alcott is the niece of Brockton Bay's mayor.
Personality
Edit
Her verbose and formal word choice when addressing other along with her mature behavior for her age have lead to speculations of Dinah having Asperger's syndrome.[citation needed]
Appearance
Edit
Dinah is described as a pre-adolescent girl with straight, dark-brown hair.[1] While in Coil's custody she was heavily drugged,[2] and appeared as visibly malnourished.[3]
Later, she cut her hair short.[4]
Abilities and Powers
Edit
Dinah has the ability to see the likelihood of something occurring in the future which her power resolves into a percentage chance. She does this by perceiving trillions of possible universes and sorting them into groups based on a single event.
At Coil's insistence, Dinah also demonstrated the ability to pick out a single timeline and interpret it which was used to see a future where Crawler did not kill her, Coil, and the Travelers. It allowed them to find the situation where they could escape and then employ it.
She can't help but use her power if someone asks her a question, and lying about the answer messes up her power for a while after.[4]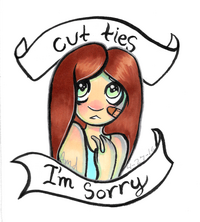 Background
Edit
Triggered at school. Was not aware of this at the time. Complained of various kinds of headaches for weeks, before going home sick.[5]
Story Start
Edit
While the Undersiders raided a local Bank Dinah was kidnapped from her home.[5][6]
A newspaper article carried news of her kidnapping but there was no news of a ransom note or similar.[7]
Her existence was revealed to the Undersiders possibly as a test of loyalty.[8]
When looking over the data stolen from the PRT and learning that the Slaughterhouse Nine were in the area Dinah prophesied that Jack Slash would be the one that would trigger the world-ending event.
When Coil was killed, she was freed.[9]
She set herself up as a rogue, selling answers both for funds and in order to steer the future so that the End of the World would kill fewer people.[4]
Despite willingly trying to assist Khepri, she was not allowed to participate in the Gold Morning. Instead, the goddess returned the note she'd kept, the one that said "I'm sorry".
Identified by the author as the third most powerful precognitive in the Worm setting.[10]
References
Edit