Sentinel 9.5 is the fifth chapter of Sentinel. Flechette, Vista & Parian, Kid Win gets a compliment from Piggot, a look into Vista's head
This chapter follows Missy Baron's or Vista's perspective. She and Flechette visit Parian in dolltown. Giving over supplies to help the people there.
Parian gives Vista a rabbit, the teen accepts but hates the idea of being seen as a cutesy girl.
Kid Win is commended by Piggot for uncovering chariot's allegiance to Coil.
Weld shows why he was picked as team leader.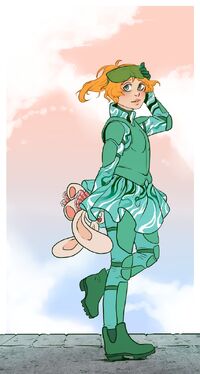 Characters
Edit
References
Edit