Sentinel 9.5 is the fifth chapter of Sentinel. Flechette, Vista & Parian, Kid Win gets a compliment from Piggot, a look into Vista's head
This chapter follows Missy Baron's or Vista's perspective. She and Flechette visit Parian in dolltown. Giving over supplies to help the people there.
Parian gives Vista a rabbit, the teen accepts but hates the idea of being seen as a cutesy girl.
Kid Win is commended by Piggot for uncovering chariot's allegiance to Coil.
Weld shows why he was picked as team leader.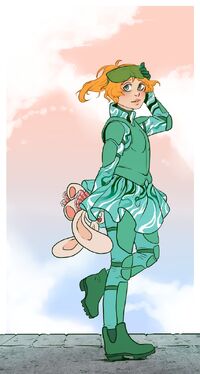 Characters
Edit
References
Edit
Ad blocker interference detected!
Wikia is a free-to-use site that makes money from advertising. We have a modified experience for viewers using ad blockers

Wikia is not accessible if you've made further modifications. Remove the custom ad blocker rule(s) and the page will load as expected.